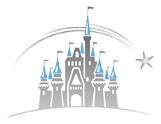 September 15
The other day I said to Gill that there *really* needed to be invitation samples in my mailbox when I got home. We had planned to send the invitations this week, and sure enough, they were there. I wasn't to thrilled with them, the ink had bled between the samples. She sent different paper samples and it was hard to get an idea of what the printing would look like on those. She also included a different style, and surprisingly that was my favorite.

The girl doing the invitations called back today, and explained that the samples she sent were printed in her studio, and it's really hard to print on linen. She would have those sent to a printer, but couldn't send just 1 to the printer to make a sample. If we chose the other paper she could print them herself. We have a few other minor changes to make. I just can't wait for this part to be done!

September 9
Last night we drove up to New Jersey. We noticed on the way up, a sign that said the Goethals bridge would be closed from midnight till 8 am. This meant we wouldn't be able to drive to JFK in the morning and that we'd have to take the train and the LIRR. Two days ago we bought tickets to go up to Boston for the day to pick out our rings. The best man's parents own a jewelery shop in Boston, and Jason had long ago promised Jeff that he would go talk to his parents when the time came.

We got there mid morning, Jeff's mom was very excited to see us. After catching up, we got right to looking at rings. There were so many choices! I really wanted something very, very comfortable, which to me means very, very flat. Since I type all day, I have a tendancy to take off anything that gets in the way. We really took our time, and Jeff's mom was really patient with us. We narrowed it down to 3 choices for me and 2 choices for Jason. Jason chose his ring, and then it came down to 2 choice for me. To match or not to match, that was the question. You'll just have to wait till the wedding to see what we picked!

We spent the rest of the afternoon hanging out with friends. A good friend of ours lives in Boston, and a few other friends had gotten in the day before from the UK for a conference. We met up at the Barking Crab for a bite to eat. Martin played tour guide as we took the ferry back to his car.

I'm really glad we went up to Boston for the rings. We had stopped in a few shops at home. Everywhere we went they wanted to make a custom ring to fit around my engagement ring, despite my repeatedly saying I didn't want that! We really got to take our time and pick something we like. Jeff's mom made the experience enjoyable :)

August 22
Yay! I found a necklace at Hecht's that I think I am going to wear. We decided not to rush down to Disney over labor day weekend to try and get our Magic Kingdom Photo Shoot done before they start contstruction on the castle. The giant frame is coming down Septembet 5th and a crane is going up around September 15th. The crane will remain in place through January, while they remove the 50th anniversary decorations and add an apartement to the castle for the Disney Dreams celebration.

August 21
I had my first dress fitting tonight at 7. Lorrie, Leila and Lora met us there. It was really neat to get to see my dress. I hadn't noticed that it has a built in corset. There are a ton of hook and eye loops, I'm so gonna need help getting into it! I looked at a lot of veils and didn't really find anything I liked. Everytime they put one on, all I could think was that I looked like a Barbie doll.

August 14
Jason and I went to Carolyn Allen's so Jason could look at tuxes. I think we are going to go with vests to match the bridesmaids. We couldn't decide what Jason would wear so we are thinking of ordering both vests and deciding later! We met up with Alex for a little shopping. I was thrilled to find Disney Fairytale Wedding flower girl baskets. They have been discontinued and I haven't seen them on ebay.

August 11th
Jill and I went looking for bridesmaids dresses, while Jason stayed at the hotel on a call for work. The first place we went to didn't have air conditioning! We didn't last very long. Then we headed to David's Bridal, and had much better luck. We chose 3 dresses that we liked and looked at shoes.

Back to the hotel to freshen up, and on to our reservation at the California Grill. We stopped by the day before to ask if the chef could make the dishes we will be serving at the reception. The California Grill came through for us and was able to make dishes close to what would be served. Jill had the salmon, I had the chicken, and Jason had his favorite, the filet mignon. I tried a piece of Jill's salmon, and decided it was really quite good. The chicken, was grilled chicken with a (barely noticeable) mustard marinade/sauce. Jason's filet was perfect as always! The California Grill is very accomodating.. please let us know if you have any food allergies.

August 10th
Jason and I went to wdw for our planning session on August 10th. We went over every aspect of the wedding. Jill took the day off from work and came along. We are so glad she did! The cake tasting was fabulous. We met with the florist as well. We weren't sure what we wanted, but Laura walked us through the entire process. Can't wait to see what she comes up with.. all I can say is, there will be hidden Mickey's everywhere!