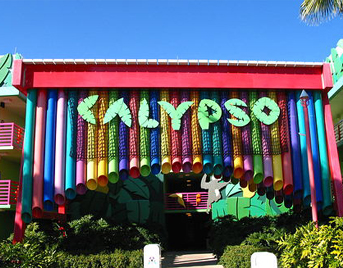 The All Star Music Resort is a value resort with a musical theme. Each building is represented by a different type of music, Calypso, Jazz Inn, Rock Inn, Country Fair, and Broadway.
Melody Hall houses the check-in, food court, arcade, and gift shop. The All Start Music Resort also has two pools. The guitar shaped pool is nearest to Melody Hall and the Calypso. The piano shaped pool is near Broadway and Rock Inn.
Disney is currently adding family suites at the All Star Music. Located in the Jazz and Calypso buildings, these suites will have room for 6 people with a master bedroom, a family room and a kitchenette.